Christmas Tradition Comes Alive This July!
Christmas in July commemorates festivities of the actual Christmas in December where different coloured fairy lights and full-fledged jingle bell parties last through the night. The celebration signifies our craving for the coolness of winter amidst the warm season. Everyone needs a little Christmas so many retailers jump at the chance to offer special discounts and deals for this unique celebration. 'Tis the season to be jolly!
Have a wonderful shopping experience
Because it's a fun excuse to get our Santa hats out
Offers especially for you!
Holiday Tunes Sounds Best when Saving is Made Possible!
Major discounts and deals are the sweetest bargains you have been waiting for to get your hands on the items you have been eyeing since before the season starts. Get you santa hats on and check out the best deals we've compiled for you here! A Season to be Merry
Trying to find a good reason to throw a holiday-themed party? Forget about the heat outside and have a great time sparking conversations over refreshing drinks and sumptuous meals. To help you get started, Woolworths has everything you need, from fresh ingredients to meal recipes. Enjoy $10 off orders above $150.
Get code
The Latest Deal from Dell You Can't Afford to Miss
From reliability to sleek designs to impressive system performance, Dell never disappoints with the greatest line-up of models to suit your needs, be it gaming, home or even for business use! Get up to 8% off branded systems today!

Be The Life of the Party
Who says holiday dressing needs to be plain and dry? Add a little flair and twist to your look for that holiday cocktail party with fashion items you snagged from the Catch outlet sale. Get up to 70% off discount now while it lasts! Jolly Good Savings
Get all the things you want without having to worry that you'll blow your expenses because saving is made possible. Mydeal's exclusive code lets you save $10 off your purchases of $100 or more. Get it now!
Get code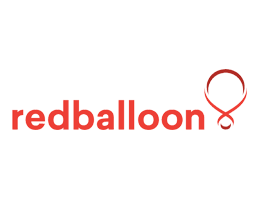 Celebrate Christmas in July!
Rug up, relax and escape your daily routine this July with an unforgettable getaway. Get into the holiday spirit today! Spend a minimum of $210 today and get $30 off. Grab it while the offer lasts!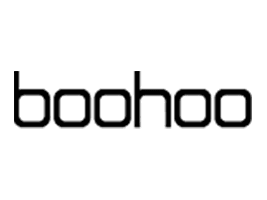 Take the Festive Route with Your Look
Up for a festive mood? You can never go wrong with any style that befits the holiday theme. All these are made possible when Boohoo has eye-catching offers that will save yourself some cool cash. Enjoy 45% off on all full-priced items now.
Make the most out of it
Find the best deals here at Cuponation!
Holly Jolly Seasonal Shopping Spree!
You don't have to wait for December to shop for the holidays because the good news is that Christmas comes early this July! It's time to think about hosting a summer barbeque or dinner party when family and friends gather to celebrate the occasion or to spruce up your place with Christmas-themed decorations to get into the mood. It's warm and sunny and it's the perfect excuse to relieve yourself from the heat by getting into the holiday spirit. Be on the lookout for Cuponation's Christmas in July deals and offers so you could save big while getting a head start on the holidays!
A Season Brimming with Special Discounts
During this time, it makes perfect sense to snag good deals for a brand new wardrobe or living space seasonal update. And it couldn't have been done in a better time. If there's one sale to look forward to, it's the Cuponation Christmas in July sale where you'll be able to splurge without feeling post-shopping guilty because you are saving more than what you've spent! Shop clothing, accessories, footwear, home decorations, electronics or gifts. You've got more choices right here at Cuponation than you know what to do with them!
Deck the Halls with Juicy Savings
Don't Miss Out on More Deals
Be a smart holiday shopper and snap out more deals than you could've asked for from more retailers below! Find discounts on clothing, electronics, holiday decorations, and more, you'll never have to miss out an item on your checklist.