Bringing great deals To life
Get your Halloween costume pieces together with Catch Outlets deals!
UP TO 70% OFF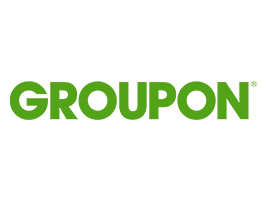 Halloween is all about good times! Find promos for fun activities today!
SEE DEAL
THESE OFFERS ARE NOTHING TO BE AFRAID OF! HAVE A LOOK!
Why do we celebrate Halloween?
Halloween is originally an Irish custom which was then brought over to America by Irish immigrants in the 19th century. From there, the tradition became widespread in Europe. Today, we combine Halloween with "Trick or Treat", Halloween costumes and pumpkins. But where did all these term and things came to manifest in the first place? Halloween was derived from the Celtic funeral "Samhain". On October 31st, the Celts celebrated their New Year's Day, which was the only day of the year marked by the coming together of the living and the dead. This leads to the tradition of dressing up for Halloween because it was believed that the dead would not be able to sieve the soul of the living if one covered themselves with the most terrible masks, hence, enabling them to escape death. So far so good, but why do groups of kids in Halloween costumes go door to door and utter "Trick or Treat"? This custom has a different origin, it is due to All Souls. On this Christian holiday, small bread filled with currants, also known as puff pastry are distributed to the poor, on the condition that they pray for the souls of the deceased. The carving of spooky faces on pumpkins, on the other hand, had a different origin. It was about the story of an Irishman named Jack O'Lantern, a malicious young man who used a candle in a hollowed turnip to light his way from hell to heaven. But enough about the historical facts. Let's get ready for the Halloween party of the year. Dress yourself up and put on the most fearsome Halloween makeup to scare your friends and family. Don't forget the mouth-watering dishes to serve to your Halloween guests too! You can start saving your wallet because CupoNation offers you various promo codes and coupons for all things Halloween, from decorations, makeups, Halloween outfits, and many more! So go ahead, and make this year's Halloween a memorable one!
Find more promo codes here!

View Marks and Spencer Vouchers
Get 3 women's briefs for the price of 2
Don't miss out on savings!
Get the latest exclusive codes and vouchers from and other retailers
Privacy Notice: You can Unsubscribe from emails at any time.