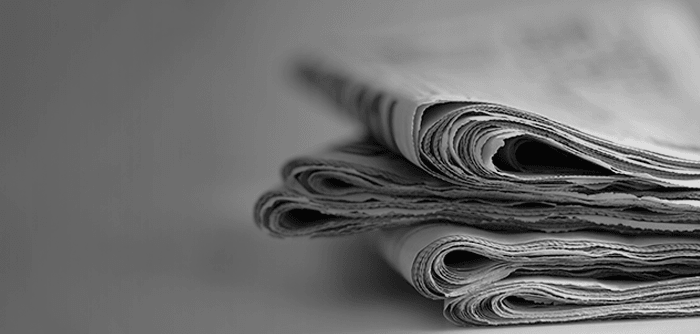 CUPONATION launches online savings platform in Denmark
CupoNation, a Rocket Internet network company, comes to Denmark and brings large savings opportunities for all online shoppers..
Munich, 10. August 2015 - Munich based CupoNation, one of the fastest growing online coupons and deals platforms worldwide, has expanded its network by launching the Danish website www.cuponation.dk. CupoNation operates in 16 markets, including all Nordic countries, the DACH region, France, Spain, Italy, Brazil, India, Russia and several other countries. With exclusive discount codes for retailers such as Zalando, Expedia and Ellos, CupoNation aims to be soon the preferred online savings platform in Denmark.
Online shopping is growing in Denmark, especially for fashion, electronics and travel. However, most of the Danish consumers are unaware of online couponing and do not benefit from coupons and deals available for many popular online stores. CupoNation has come to Denmark to change this by offering the most comprehensive selection of online coupons and deals, supported by a network of partners that include online shops and brands like Zalando, Asos, Ellos, wupti, White Away, Hotels.com and Expedia. User can save e.g. up to 10% on hotel accommodation booked with Expedia, fashion shoppers can save up to 30% by using a coupon for Ellos.
«With this launch, CupoNation is extending its global footprint and will become Denmarks favourite online savings platform by bringing the best opportunities to save to the Danish consumer. By using our platform, user save not only money for what they really want but also time to enjoy life,» says Mads Bukholt, managing director Nordics at CupoNation. «Our team of coupon experts works tirelessly to bring the best coupons and deals in the market to our user. Many of the saving opportunities are exclusive and can be found only at CupoNation.»
All coupons and deals can be found on http://www.cuponation.dk/. The website is easy to use and navigate, enabling users to find their favorite discounts and products quickly within 17 categories, e.g. fashion & accessories, beauty health & wellness, electronics & phones, travel, home & garden, kids & toys and food & drinks.
About CupoNation
CUPONATION is a leading operator of digital destination platforms that enable users to discover the best opportunities to save from all stores and brands across all categories from anywhere around the globe. CUPONATION collects all available coupons, discounts and deals from online stores into one website and enables customers to save significantly on their everyday online shopping. CUPONATION was founded by Gerhard Trautmann, Adrian Renner and Andreas Fruth in 2012. The company is headquartered in Munich, Germany and has further offices in Paris, Madrid, Amsterdam, São Paulo, New Delhi and Moscow. CUPONATION operates in more than 20 countries with discounts from over 25 000 online stores and brands, including Amazon, Asos, Zalando and Domino's. Further information on CUPONATION is available at www.cuponation.com
Contact
Press
Melanie Rehle

melanie.rehlel@cuponation.de

+49 176 / 83 19 14 74
Global Communication
Arjan Vlaskamp

arjan.vlaskamp@cuponation.com

+49 15115943885