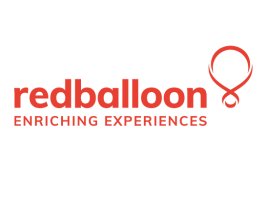 Make Every Moment Count
Bring a smile to their face! Take the opportunity to make memories by giving the best gift of all from Australia's #1 Experience Gift Site.
VIEW ALL OFFERS
RedBalloon Exclusive Offers
Exclusive Promo Codes for You to Enjoy!
Experience Gifting
Gifts don't necessarily have to be in the form of material things. Treat the person you love or care about with an experience that they would surely treasure for a long time. Be a unique gift-giver! Browse from over 5,000+ experiences from RedBalloon right here! Hand-picked experiences with 14 day refunds and 3 years to use the value of your voucher.
Experiences for 2
Relish the thought of spending relaxing or thrill-seeking time together? Whether you're looking to find a gift for a loved one or your best friend, finding activities that offer double the fun can make for an even more memorable and rewarding experience. Take a look at the RedBalloon selection of experience for 2 gifts, all from $40
Dining Experiences
Whether you want to a gourmet experience combined with breathtaking views, a more intimate venue to celebrate a special occasion or anything in between, RedBalloon has a lineup of dining experiences starting from $45!
Whale Watching
It's officially whale watching season in Australia and the perfect time to marvel at nature's beauty and power. Starting from $60 you can enjoy a whale watching cruise in plenty of coastal locations around Australia. Keep your camera ready and enjoy a spectacular experience that you'll never forget from RedBalloon.
Activities for Kids
Explore RedBalloon's range of activities for kids from $18. They are perfect for kids who are curious, kids who love to tinker and build, and those who love a thrilling adventure but most importantly, it's more than enough reason to spend time together as a family!
Things to Do in NSW
From skydiving over the beach to hot air ballooning over the Hunter Valley to staying in a luxury tent for a glamping adventure, there's nothing you can't find in the New South Wales to explore and see. Find activities right here from $17 onwards.
Things to do in Victoria
There are endless things to experience in Victoria, from snow-capped mountains, zoos and aquariums, sandy beaches to wildlife and wineries. With RedBalloon's experience gift vouchers, you'll get to enjoy Victoria in the best possible way, starting from $15.
Things to do in Queensland
Discover a whole new world in Queensland! It's more than just tropical islands, beautiful beaches and theme parks. Dive deep into the underwater world of the Great Barrier Reef or enjoy a scenic dinner cruise along the Brisbane River, really there's so many more to be had in this amazing state and with RedBalloon, you can find activities to enjoy from $20!
Getaways
Going for a little getaway for a change of scenery will definitely do your soul some good! Starting from $125, pick an experience that speaks to the both of you, no matter if you're looking for a short weekend trip to a spa resort or going for hiking trip to discover the wilderness.
Skydiving
Wondered what it feels flying like a bird and having the sense of freedom in the sky? Skydiving is the answer to all the thrill-seekers who'd love to experience that bit of adrenaline rush. Skydiving Australia-wide starting from $199 or indoor skydiving starting from $69 now!
Cruises
Some of the most exciting experiences happen at sea as you'll not only enjoy splendid views but you'll also get to share the moment together. Enjoy RedBalloon's range of cruises including sightseeing tours, tall ships and yachts, dining cruises and more from $22!
RedBalloon Gift Voucher
The Perfect Gift for Anyone and for Any Occasion
Give the Gift of Choice
Let them choose their own experiences! Whether it's for your loved ones, friends or even for employees or clients, a RedBalloon gift voucher is the best way to show them how much you appreciate them, whatever the occasion. With the gift voucher, they will be spoilt for choice with the huge range of experiences, gift and hampers at RedBalloon that they can redeem it on!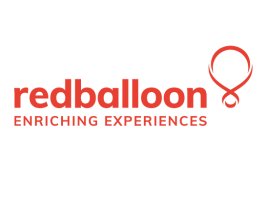 Be a RedBalloon VIP!
Subscribe to RedBalloon's newsletter and get $10 off! By signing up, not only will you get to enjoy a discount, you also will never miss out on new experiences, special offers as well as gift ideas to get you inspired!
SIGN UP