Check out Australia Top Deals and save up to 70%. Take whale watching cruise, relax at the SPA, eat Japanese food or try something tottaly different in
affordable price.
Stay in the multi award winning hotel, The Iconic Hard Rock in Bali. With a 7 star studded from $1,399! Plan your holiday now with this deal!
Don't spend a whole day at home! Buy one of the Event & Activity offers from and save up to 80%.
Check out Scoopon offers and grab SPA deals from $39 only! Enjoy putting your well-being first!
How about a room overlooking the water view? Book a room for 2 for two nights from $275! Be sure to check the availability as they're always limited rooms!
Planning on a mini retreat? Well, enjoy getting a VIP treatment at the 5-star Duxton Hotel in Perth! From $279 for one night! You save up to $324 on your
stay!
How about a quick escape to Queensland? Stay at the stunning Port Douglas from $239 for 2!
How about a holiday in South Kuta, Bali? Book your vacation package from as low as $399 for 7 nights! Hurry offer is for a limited time only!
Take a trip to Mornington Peninsula with a delicious dinner at Dromana Estate. Prices start from as low as $35 for two people.
Packages start from only $239 per person which gets you a 2-night trip package. Includes breakfast, accommodation at The Snowy Valley Resort, return transport,
ski hire and more!
The first ever wine show is being held in Barangaroo and you can get in from only $19. VIP Access will only cost you $65.
Only 30 minutes away from Thredbo and Perisher, get $100 to spend on their snowboarding equipment and gear for only $49!
Plenty of things to see and do at this medieval theme park. Ticket prices for just $49! Experience magic and wonder suitable for the whole family
The 5-Star Beachfront Exclusivity at a Nusa Dua Mecca is calling. Prices start from only $999 for 8 nights so pamper your self now with this amazing deal.
T&C apply.
Situated in beautiful Barossa, experience fine dining without paying extravagant prices! Prices from $29 for two people.
Do you know that you can pay up to 78% less for driving lesson or Spanish language course? With Scoopon it is possible! Don't hesitate! Shop now!
Get ready to take on the roads! Grab a driving lesson for only $39!
Take a perfect mini-break for two at the four-star Sage Hotel! This is the perfect setting for a romantic escape, with the beach onl a short walk away!
This Grand Opening Offer is not to be missed! Book on Scoopon from $399 for 5 nights!
Book your stay now and save up to 43% off! Time to escape and enjoy Thailand!
Stay at the 5-star Berjaya Langkawi Resort surrounded by tropical rainforest! Pure bliss!
Includes return flights, accommodatin, boat crusies and more from $4599 per person!
It's time for you to eat something delicious. Try all food deals at Scoopon and save up to 62%.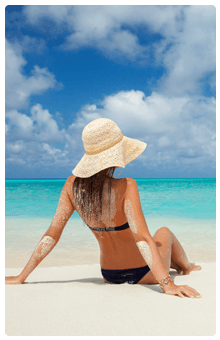 Great holiday deals in Asia!
How about taking a trip to Asia? As they're the richest in culture and diversity. Save up to 79% on travel deal and holiday packages throughout Asia! Private 5- star villa in Bali from $1699 or a 7-day tour of North Vietnam from $399. Do check out the terms and condition for travel dates.
Scoopon local
Enjoy spending LESS on top local activities! With Scoopon you can save on everyday experiences! At the moment, you can get up to 65% OFF a two-course italian dinner & up to 40% on your stay in Southbank, Melbourne! Don't wait any longer & have a closer look at our offers!
Scoopon FAQs

12 month warranty
You can benefit from a 12-month warranty on your Scoopon shopping only if you meet certain terms & conditions. Check them out & save time!

Scoopon contact number
Contact them on 1300 726 676 if you need any additional information about a specific offer or if you encounter any problem while shopping.

Use the Scoopon app
Want to save time? Download the app NOW & start spotting brand new offers!

Travel Guarantee
If you've attempted to make a booking within 14 days of buying your Scoopon voucher, but weren't able to secure your preferred travel dates, you will get a refund!
Send us your tips for Scoopon
---
These offers have expired, but they might still work!
Experience great food and amazing activities with P&O Cruises. Prices start from $798 for two people for four nights.
Great experiences await you. Pet and feed kangaroos, visit the animal hospital and see live medical procedures and much more!
Get 50% OFF and bring your family to Zagame's for some rib eye or fish and chips.
Starting from only $199, you can have fun at one of the biggest ski resorts in Australia with accommodation at The Station
Get a full day entry pass at 51% OFF. It's only $12 per pass! Grab your family and enjoy the mazes, animal enclosures and more!
If you liked Scoopon offers, you will also love these ones!
Expires tomorrow
Submitted by a user
Never been in New York? Travel now! At Agoda you will get discount 8% on New York hotels. All you need to do is to use a promo code!
Expires tomorrow
Submitted by a user
Expires tomorrow
Submitted by a user
Seoul is a city of enchanting history and economic success. Find perfect accommodation and get discount 5% on all Seoul hotels!
Expires tomorrow
Submitted by a user