Where can you find the best deals under one roof? CUPONATION is your platform to find all opportunities to save
At CUPONATION, we are happy finding you the best deals and promotions for your online shopping needs. Our team of savings experts search high and low for deals, bargains, coupons, sales events and discount products. We bring you offers from over 24,000 online shops in more than 20 countries and add hundreds of new ones every day! In Australia we have offers from top stores like The Iconic, ASOS, SurfStitch, Hotels.com, or eBay as well as great shops like Livingsocial, Forever New, and Priceline. As we are constantly speaking with your favourite stores, sometimes we are able to score some exclusive coupons, just for you. Some of these we can only make available to our members, so don't forget to sign up. And of course, our promo codes and deals are always free. If you see we are missing some offers, share the joy of saving with our community and submit your coupon codes here.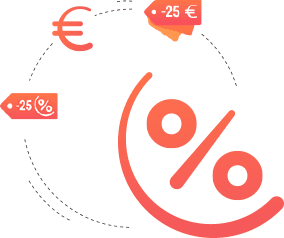 Not sure where to begin? Save money based on your personal interests - our tools will help you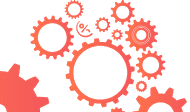 CUPONATION is operating from all around the globe. Our experts are stationed from Moscow to Madrid, from Sao Paulo to New Delhi and always there to help you save money! Consequently, we are finding thousands of saving possibilities everyday that we are sharing with our clever savers community. CUPONATION has developped several tools that support you in finding the different discounts and deals you are looking for, and hence not only save you money, but also time. Looking for a voucher code at your favorite store? Then don't hesitate to sign up for a "Retailer Alert" on the CUPONATION shop pages you like. You can also save great deals for later by using our "wish list" feature. At myCUPONATION, we constantly develop our services to make your personal savings experience a sublime one.
Our vision at CUPONATION? To save around the world!
Since we are living in a globalized world, products, brands and companies are globally connected. Many big e-commerce players also are shipping around the globe nowadays. Therefore, teams from different countries and with different backgrounds are working together to constantly share their collective experiences on savings within our teams and lateron with you via our platforms. Thus, you can check out our platforms around the globe to also see great savings offers in other markets. You will be surprised how often you can find an incredible bargain just around the corner (or country) at half of the price.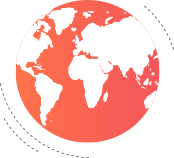 All coupons working? We do our best!

At CUPONATION we attempt to ensure that all of our vouchers are working, which is why our team is constantly validating all new codes. Sometimes, an expired discount coupon still slips through the cracks. If you find an expired or non-functioning code at our platform, please let us know so that we can take care of it.